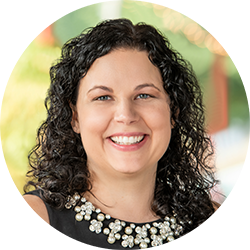 Ashley Morris
Undergraduate:
B.A Education and B.S Mathematics at NC State University
11 Years In-Classroom
17 Years Tutoring
Ashley has been helping students throughout the Triangle with math since 2003. She has taught in the classroom at Cary High, Knightdale, Holly Springs, St. David's High School, and NC Virtual Academy in a classroom career spanning 11 years.
She has been a trusted resource for families in the the area's excellent private schools including Cary Academy, Ravenscroft, St. David's, St. Mary's, North Raleigh Christian Academy, Wake Christian, to name a few.
She has also helped students from a large variety of the Wake County Public School system (traditional, year round, Charter and Magnet) and she has served as a private instructor and tutor to many area home school families.
She has been featured by WRAL's GoAskMom and a growing number of publications for her unique skills in both education and helping parents with middle school to high school aged students.
Ashley lives in Raleigh with her husband, Nathan, and their daughter Gwen.
Specializing in 6th Grade-Pre-Calculus:
6th grade, 7th grade, 8th grade, Pre-Algebra, Algebra 1, Math 1, Geometry, Math 2, Algebra 2, Math 3, Pre-calculus, Advanced Functions and Modeling, Trig, Discrete Math, and others.