"Customized One-on-One Math Tutoring for Your Student's Unique Learning Style - 100% Online"
Fellow Parent,
Whether your child is behind, struggling, has a learning disability, or simply needs extra help, my team and I will help your child raise their grades, get back on track, and excel in math.
My name is Ashley Morris and I have served as one of the area's most respected private math tutors 20 years.
In my 11 years in the classroom, I taught at several Wake County public schools, St. David's private school, a NC charter school and I've served as a private educator for numerous home schools.
My team specializes in math tutoring for students in the Raleigh area for 6th Grade math through Calculus (including AP) and college math. In addition, we have a special education specialist, a Chemistry teacher, and an English teacher on our team.
Middle School Math
Pre-Algebra
Common Core Math (Math I, Math II, Math III)
Algebra I and II
Geometry
College Algebra
Homeschool Math
Pre-Calculus
Calculus and AP Calculus
SAT and ACT Prep
We custom tailor every aspect of the tutoring experience to your child and their unique learning styles ensuring that any obstacles that they might have are overcome successfully.
All team members are licensed teachers with a minimum of 6 years of hands-on classroom experience, formal education in the subject they tutor, and most have advanced level degrees or professional equivalents.
Most importantly, I personally select each member of the team for their ability to connect with students, to put students at ease, and to speak the student's "language" regardless of their current level of academic performance.
It is our mission to connect students with the best-of-the-best educators in the country.
Virtual tutoring means one less back-and-forth to manage, and your student can work with me one-on-one from the comfort of your home or anywhere else.
"[they make] parenting easier for parents and school easier for students." - Mark Fickelstein (parent)
Our students not only get better at math, they gain confidence, and study skills that help them in all of their subjects. This leads to better grades, better home life, and of course - their future success.
Still not sure? How about a Guarantee?
Choosing the right tutor for your child is about a LOT more than cost and availability. There has to be a connection between the tutor and the student, a mutual respect, and of course - the tutor has to have the ability to help the student get results. I understand that it's a big decision when your trying to find the right person to help, so I will offer a simple guarantee.
"We saw a huge jump in his test scores (from Cs and Ds to As and Bs)... Most telling, was my son was more worried about disappointing Ashley if he got a poor grade than us! Whatever works, and Ashley works for our family!" - Anna D. (parent)
If by the end of our first session, you're not thoroughly convinced that I am the absolute best choice for your child, then you'll owe me nothing and we'll part as friends. I am so confident that both you and your student will be thrilled that I'm willing to let you "try before you buy." I know that once your child has worked with me just once, that you'll know that you've found the right professional for the job.
Here's how to contact me and setup your first meeting
Please give me a call to setup your child's first tutoring appointment at (919) 809-9245. Be sure to leave a message and I will call you back as soon as I am able. You may call that number 24 hours a day as it will not disturb me at the hours I'm busy. You can also reach out via the contact form below.
I look forward to working with and meeting you and your child!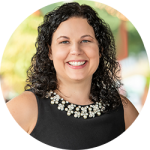 Ashley Morris
11 Years Combined Experience in Area Public, Public Charter, and Private Schools
B.S Mathematics & Secondary Mathematics Education, NC State University
E-mail: ashley@amtutors.com
Phone: (919) 809-9245
---

Parent Story
"Our daughter was struggling with high school math, getting further behind, and doing poorly on her tests. In just a few weeks Ashley had her caught up, and she now has an A in math! It's just remarkable, and we are so pleased! Ashley is gifted teacher that explains math so it's understandable. She is so positive and encouraging. Our daughter no longer dreads math and has regained her confidence. We are so grateful to have found Ashley and would highly recommend her!" Robin Harrison
---
Parent Story
"My son Jake was overwhelmed by the new content in 6th grade math. After several months of struggling on his own, I decided to hire a tutor. Ashley reviews classwork, completes homework, and creates further practice to support Jake. His grades have improved and he is much more confident in his ability as a math student. Not only is Ashley a terrific teacher, but she is also a positive influence on my child." Jamie Howard Apex, NC
---
Parent Story
"Ashley is a talented teacher who is knowledgeable about math and is able to explain concepts in a way that students can easily grasp. She is especially gifted at pin pointing the areas of difficulties and tailoring each tutoring session to address these areas. Perhaps more importantly she is able to move a student from feeling defeated by lack of success to feeling more confident about their ability to succeed." Clara S. Raleigh, NC
---
Parent (and Grandparent) Story
"Dear Ashley, I want to share the good news of your student Christian. He got second place in a PI Day event, in a tough private middle school in NC, with many competitors from 6 grades. Christian was very behind before he came to you for tutoring. He complained about math all the time and lost self confidence every day. He did not know how to learn. You are absolutely the best math teacher who reads kid's learning style and have found the best training method to lead Christian. This is the first time for him to get a math honor, which makes him believe now that he is able to step on the road to success. We appreciate your knowledge, training skills, and professionalism from the bottom of our hearts! Best Regards!" Christians' parents and grandparents. Raleigh, NC
---