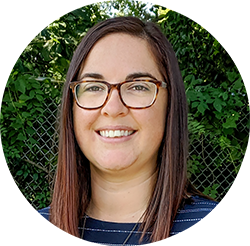 Anne Beavers
Undergraduate:
Mathematics Education at NC State University
9 Years In-Classroom in Wake County
9 Years Tutoring
Anne currently lives in Raleigh. She has taught in the Wake County school system at both East Wake and Millbrook High Schools with 9 years of experience in the classroom. She has additionally tutored students one-on-one for 9 years.
She has a degree in Math Education from NC State University and was a classmate of mine (Ashley) where I was able to see her talent for reaching students first hand. Anne has an approach that is focused on finding new and exciting ways to engage her students, to boost their confidence, and allow them to be successful. Anne's students quickly develop a strong bond built around mutual respect and seeing results in both academic performance and at home.
She has training in Differentiated Instruction, International Baccalaureate, and MVP (a teaching method that allows students to discover the math while the teacher facilitates). 
Anne is revered by her colleagues and when asked about her they say that "Anne has an amazing ability to diagnose what her students are missing and to develop a strategy that will  allow them resolve their struggles with math and renew their confidence."
6th Grade-Pre-Calculus:
6th Grade Math, 7th Grade Math, 8th Grade Math, Pre-Algebra, Algebra I, Algebra II, Math I, Math II, Math III, Geometry, Trig, AFM (Advanced Functions and Modeling), Pre-Calculus