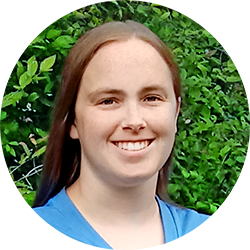 Amy Webb
Master's Degree:
Bilingual Education from Northern Arizona University
Undergraduate:
Mathematics with a minor in Secondary Education from Carroll University in Wisconsin
7 Years In-Classroom 
Amy has taught in the classroom for over 7 years and has a wide range of experience in different states and schools.  She has been recognized as one of the top teachers in her district.
Amy builds long term relationships with her students. Amy regularly hears from former students who still respect her as a mentor. She knows that a student will be much more willing to work in math if they know the teacher cares for them. 
To quote a former colleague of Amy's "she is consistently professional, pushes students to become better, is organized and has the biggest heart. Amy is patient and kind to students. She gains their trust by being accountable for her word, helping them make and reach goals, and by showing an interest in their personal lives as well as their success….accommodating or teaching in different ways to make the content accessible to all learners"
Amy currently specializes in AP Calculus AB, AP Calculus BC and is additionally available for 6th grade-Calculus, specifically:
6th grade, 7th grade, 8th grade, Pre-Algebra, Algebra 1, Math 1, Geometry, Math 2, Algebra 2, Math 3, Precalculus, Advanced Functions and Modeling, Trig, Discrete Math, AP Calc AB, AP Calc BC